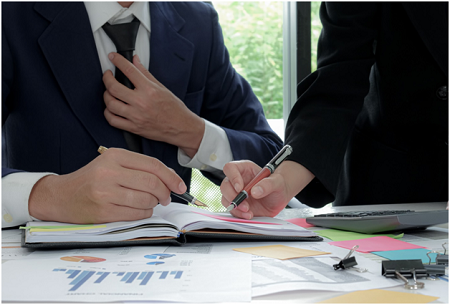 Today, there are more than 30 million small businesses in the United States, according to the U.S. Small Business Administration. While the first few years of a business's life are usually the most difficult, having the fundamentals in place before launching your new endeavor is key to staying in businesses for years to come.
In this issue, Afshin Hakim, a leading business attorney in Los Angeles, will discuss why leveraging the knowledge and expertise of a business attorney specializing in meeting the needs of entrepreneurs, is in the best interest of anyone thinking of becoming a business owner.
Why Partnering with a Business Attorneyis the Smart Move
Someone who can anticipate challenges and potential obstacles.

Once your attorney understands your business and goals and everyone is on the same page, he will help you chart a pathway to success.

Registering your business for tax and license purposes.

Federal and state tax laws can be incredibly complicated, and the potential consequences for not understanding them can be high. Hence, an experienced business attorney can help you establish your business the right way the first time.

Protecting your intellectual property.

Your products, services and designs may need to be federally trademarked and protected by copyright and a business attorney like Afshin Hakim will make sure all aspects are covered accordingly.
To Secure Expert Legal Protection for Your Business, call Hakim Law Group Today
For further information about protecting your company and setting the proper foundation, contact the highly reputable and experienced business attorney in Los Angeles, Afshin Hakim of Hakim Law Group, today at 310.993.2203, or complete our online form. To learn more please visit www.HakimLawGroup.com.