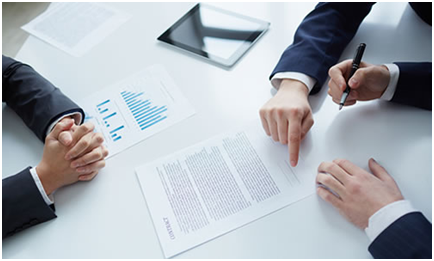 It is critical that you work with a business attorney as soon as you start to come up with, and begin working on, a new idea or venture. Too often inventors, entrepreneurs, and innovators, begin working on a project and form a partnership without ever speaking with an attorney. This could be to your detriment and typically is. This is especially true when you are working on a new invention or improving on an existing technology. In this case, you have to be incredibly careful to protect yourself and to protect your intellectual property.
Once you have exposed your new invention or technology to the outside world you run the risk of your ideas being stolen before you are able to protect them. Simply stating that you were the first one to come up with an idea or invent how a particular piece of technology operates is not enough to protect your invention. This is where protecting your intellectual property rights becomes absolutely critical to your company's long-term success.
Filing for a Provisional Patent
As a business attorney in Los Angeles, Afshin Hakim can work with you to create a provisional patent that is immediately filed with the patent office. Provisional patents do not have to include all of the details that would go into getting an official patent – you will need to submit those later. In the meantime, a provisional patent can document that you were the first to come up with a specific idea while you complete the patent process. This is one of the only ways to protect yourself and your intellectual property. It is important to note that if you are looking to raise investor capital, one of the first things an investor will ask is to what extent your business idea is protectable from competition.
Pursing a Trademark
You can also try to trademark your logo, company name, and/or slogan. Once you put your marketing material out there, you run the risk of these things being seized and used by other organizations. Both large and small companies may find that your slogan happens to suit their purpose perfectly. If you have not filed a trademark on it, there is nothing stopping them from doing so. When it comes to business, you cannot expect for people to behave honorably. Instead, you need to assume that they won't and protect yourself.
Contracts are Key
At the beginning of your business relationship with partners, investors, or even key employees, it is highly likely that you will enter into a variety of agreements or contracts. From Memorandums of Understanding to employee contracts and provisions in your business documents, there will be things that are put on paper today which may not be in your best interest. Seemingly innocent, provisions in regards to how shares are distributed or if and when commissions are paid to key employees, can hurt you once the business begins to grow. If you are working with experienced business people, and you are an entrepreneur, they will have already been down this road and know what provisions to put in place to protect their interests, often at the expense of yours. For instance, you will need to include special language in any independent contractor agreement that the work done belongs to your company and not the contractor you have engaged to help with your intellectual property assets. The only person you can completely trust is your business attorney. With a fiduciary duty to protect you, you can depend on Hakim Law Group to watch out for your rights and offer you the best possible legal advice.
For further information or to schedule an appointment with Afshin Hakim please contact Hakim Law Group at 310.993.2203 or visit http://HakimLawGroup.com. Get the legal help you need and start to protect your interests and intellectual property today.