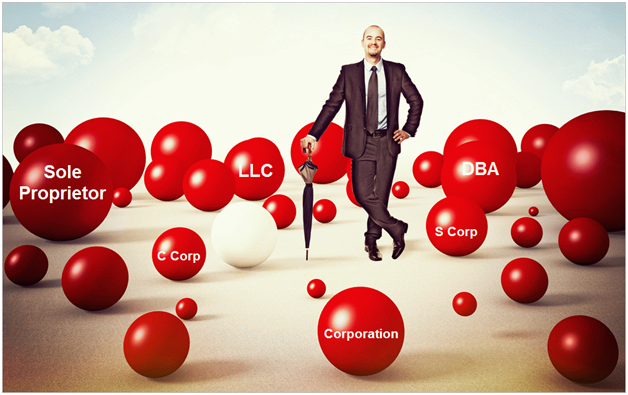 Whether it's selling gadgets as simple as Fidget Spinners, or something much more complex, like creating the next grocery delivery service app, every business needs to be run efficiently and properly to make it through its first year. When running a business, issues such as taxes, liability, and insurance may arise. As the wheels start moving, one may ask: Should I continue my sole proprietorship, or form an LLC?
Not every business starts with "a small loan of a million dollars", and finances, especially during the initial startup period, can be tight. Many businesses, especially those who start with single owners, start under sole proprietorship, which means that the owner is personally responsible for any debts, taxes, or lawsuits that the business may generate. This form of startup is easier to manage financially than an LLC, but does come with its share of risk factors.
Forming an LLC creates somewhat of a blanket around a business owner or owners, allowing them to transact business with less worry about their own personal finances being in jeopardy if lawsuit comes up. LLC, standing for Limited Liability Company, means just that, it establishes itself as an independent company and translates to creditors not being able to touch your personal finances, if you happen to lose a lawsuit. While not bulletproof, an LLC has many great advantages, one of those being the tax breaks. The IRS does not tax LLCs directly, from which owners have several options on which method they prefer to pay taxes on their business; making the tax burden easier, and more convenient, which can be vital, especially in the startup stages. Thus it is essential to have the guidance and counsel of a reputable business attorney in Los Angeles such as Afshin Hakim on your team to make sure your business is optimized properly from the start.
When it comes to issues often faced in business, such as negotiating contracts, creating NDAs, and handling any types of patents, having an experienced business lawyer handle this realm is guarantee that someone will be fighting for your best interest.
If you're looking for a strong business lawyer in Los Angeles, consult with the Hakim Law Group. With their expertise in business and corporate law, matched with skills tailored for entrepreneurs, you'll never be steered in the wrong direction.