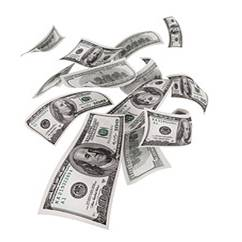 Starting a business without the capital to pay employees large salaries is a common problem in the startup world, and most founders find the answer to this problem by turning to equity compensation. Unfortunately, there are a lot of legal and financial nuances with the various types of equity compensation available to companies, and not every company handles this process perfectly, which can result in disastrous problems for the company in the future. Below are some major factors related to equity compensation and why an experienced
startup attorney in Los Angeles
should be engaged for the process.
Major Areas of Concern

When you are dealing with equity in a business, companies must figure out the sweet spot between making employees feel compensated and not giving away too much. The formula should involve levels of equity for each stage of employment, beginning with the initial hire and continuing with any regular work anniversary. Companies will also need to consider the vesting schedule for the options or restricted stock being granted to employees in order to incentivize them properly for a sufficient period of time.

In addition to the percentage and vesting of the equity being granted, companies need to determine what form of equity compensation to grant. This can vary from stock options, to restricted stock, to phantom stock, to stock appreciation rights. Each will have its own set of advantages and disadvantages, from both a legal and financial perspective.

How a Startup Attorney in Los Angeles Can Help

Early-stage companies should always be careful when establishing and implementing their incentive equity plans. In addition to the financial ramifications, there are securities laws that with which companies also need to comply. A qualified startup attorney will help you work out the details for keeping employees properly compensated by drawing up an equity incentive plan that makes sense for your company and the industry in which it operates. Knowledge of the field comes into play here.

Every startup has specific goals and different leadership structures that need to be taken into account during the process of awarding equity. Employees have ways of finding out how fairly they are being compensated and what is available in the industry. Failing to consider this side of the bargain could end up costing you top talent.

When you are in the early stages of your business, contact the Hakim Law Group for professional assistance and counsel on how to manage equity compensation and build your business the right way! For further information or to schedule an appointment with one of best business attorneys in Los Angeles , Afshin Hakim, please visit www.HakimLawGroup.com or contact us at 310.993.2203.