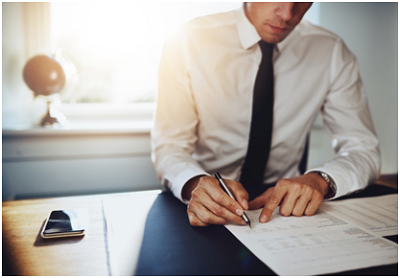 In March 2019, music publishing giant EMI filed a breach of contract suit against hip-hop megastar
Kanye West
. The suit was a response to a claim made by West in a California courtroom that the contract amounted to "servitude" since it violated California'slaw that limits personal services to "no more than seven years."
Unfortunately for West, the details of the contract specify that everything related to their professional agreement be governed exclusively by New York law – where there is no such "servitude" rule. We have illustrated this case because while choice of governing law and venue can be of utmost significance, often times they are overlooked as part of boilerplate provisions of a contract, as are other important provisions discussed below.
What are the best ways to draft a contract that best protects you in the event of a dispute?
First, it is important to emphasize the significance of engaging a qualified business attorney to review and help negotiate any contractual agreement that is material to your business. An experienced business attorney will know exactly what to look for in the fine print, and can advise a business of potential pitfalls.
Auto Renewals/Long Term Commitments.

If your business is the one that will have the financial obligations in a transaction, avoid contract provisions that automatically renew on their own and try to negotiate the ability to terminate the contract at any time without penalty to the extent possible.

Arbitration/Mediation.

Unless you negotiate an alternative form of dispute resolution in the contract, all unresolveddisagreementswould need to be handled through the court system. This may or may not be advantageous to your business depending on a number of factors. For this reason, you should consult with a business attorney as to whether you should insist on some form of mediation or binding arbitration.

Attorneys' Fees.

Under California law, each party is responsible for its own legal fees in connection with contract dispute, unless otherwise agreed to in writing. Depending on the business relationship, you may want a provision that allows the prevailing party in a lawsuit or mediation to recover all of its legal costs and fees.

Governing Law/Jurisdiction.

To the extent you have leverage in the business relationship, always insist on your home state's law as the governing law for the contract and the city or county where your business is located as the exclusive venue for the resolution of any contract dispute.
For best results, contact the highly reputable and experienced contract lawyer in Los Angeles, Afshin Hakim of Hakim Law Group today. Afshin Hakim is a leading business attorney who has helped countless entrepreneurs with technology transactions, real estate dealings, commercial contracts, and early stage startups.
To learn more or to schedule an appointment please contact Hakim Law Group at 310.993.2203 or complete our online form.